Where To Stay Between The Whitsundays and Fraser Island
Updated Fri 08 Jul 2022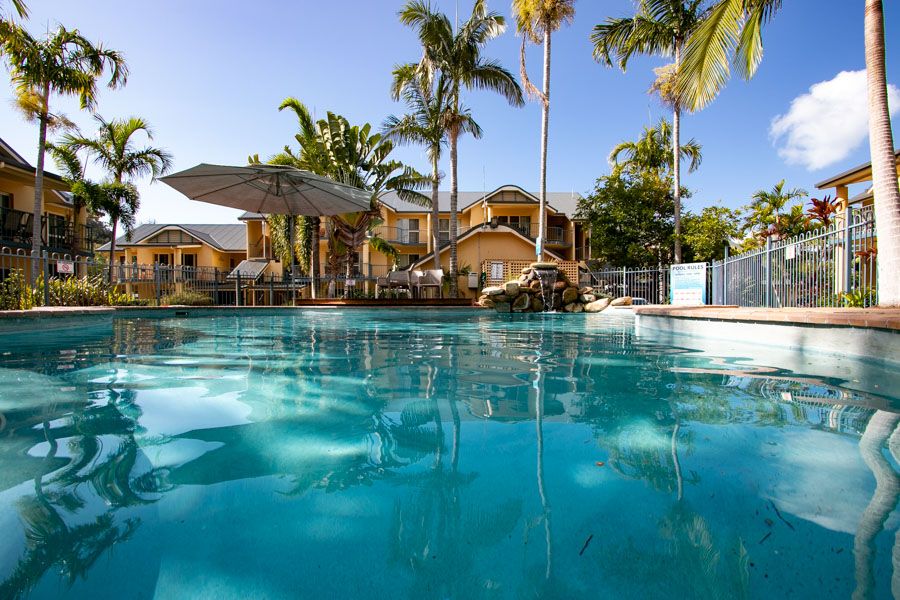 The Whitsundays and K'gari are two sought-after holiday destinations in Australia.
The Whitsunday Islands are famous for their amazing snorkelling, beautiful beaches and stunning islands. They are located about 935km from K'gari, which is known for being the world's largest sand island that hosts wild dingoes, freshwater lakes and towering rainforests. Both of these places are iconic and draw people in from all over the world to discover their beauty! We've picked out a few places and how you can get there during your own travels and your own journey to help make your trip a little easier and more relaxed!
Where to stay
If you are undertaking the drive between K'gari and the Whitsundays you may wonder where you should stop and what you should do. There are several towns in between that are suitable for an overnight stop, which will serve to break up your trip and show you a new place all in the same go!
Mackay
Mackay is located about 150 km away from Airlie Beach and is a huge hub for this area. Here you will find plenty to do, including shopping, swimming and other fun activities. Mackay is known for its proximity to the famous Eungella Rainforest, its Bluewater Lagoon waterpark, its beaches, hiking trails and more. Almost 120,000 people live in Mackay, giving it a city vibe with a small-town feel. There are plenty of accommodation options here as well as restaurants, tourist attractions and more.
Rockhampton
Rockhampton is almost the midway point between Airlie Beach and K'gari and is often chosen as a great place to stop over during the long drive between the two locations. It's a very significant place in the Dreamtime culture of the aboriginal people, so if you plan to stay here, you will find that you are able to discover a lot about the history of Australia and its people. It is also known as the Beef Capital of Australia, so you will be able to snag yourself a good steak while you're here too!
Seventeen Seventy
Seventeen Seventy, or 1770, is the farthest northern location where you can try your hand at surfing! It is named such as it the first place that James Cook landed in Queensland (and the second in the whole of Australia). It's a great place to go while venturing up or down the coast, if you like the outdoors and exploring everything it has to offer - you can look forward to bushwalking, swimming, surfing, fishing, four-wheel driving and more!
Getting there
Drive
Driving between Airlie Beach (the departure point to the Whitsundays) and Hervey Bay (the nearest departure point to K'gari) takes 12 - 14 hours. Most travellers opt to do this over several days, taking the time to sightsee along the way. If you have the freedom of your own car, campervan or rental, this is the best option as you can plan ahead to give yourself time to enjoy the drive.
Fly
There are two airports in the Whitsundays; one on Hamilton Island and one in the town of Proserpine, which is about 45 minutes outside of Airlie Beach. There is no direct flight from either airport as there is a stopover in Brisbane. Travellers can choose to get a connecting flight to the Fraser Coast, or simply drive or grab a bus from Brisbane to make their way to Fraser. The drive takes about 3 hours to Rainbow Beach, another launch point for K'gari. There are also several tours that depart from Brisbane for K'gari, allowing you to start your journey from here with several tour options.
Bus
You can get either the Greyhound or Premier Bus Service between the Fraser Coast and Airlie Beach, which can range from 12 hours to a full day, depending on which service you select. This is a great budget-friendly option and also allows for the added perk of picking up a hop-on, hop-off bus pass that will allow for various stops along the way, allowing you to explore more of Australia.
Train
The train service between the Fraser Coast and the Whitsundays will aid you in your journey between these two iconic destinations. There are several trains that run this route, but the best option is the Spirit of Queensland, as it offers RailBus Coach Connections to both Airlie Beach and Hervey Bay from their terminals, which are found in Proserpine and Maryborough West. This trip will take about 12 hours in total. The train is a great option as it offers several types of tickets for different levels of comfort and also has a dining car and bar on board. This can make a long journey much more bearable as you take in the amazing scenery as it passes by!
Ask you travel expert which option is right for you. We can help you book your transport between Airlie Beach and K'gari to ensure your trip goes seamlessly and as planned!
Let us know if you need a package deal to visit K'gari and the Whitsundays and we can help you plan your journey from beginning to end!