How long does it take to get to Fraser Island by Ferry?
Updated Tue 06 Dec 2022
Fraser Island is found near the coastline off of Queensland, Australia. It is in the Pacific Ocean near the mainland towns of Hervey Bay, Maryborough and Rainbow Beach in an area known as the Fraser Coast. Its main departure points are found near Hervey Bay at River Heads or near Rainbow Beach at Inskip Point where ferries or barges take guests from the mainland to the island and back.
River Heads is about 28km or a 20 minute drive away from Hervey Bay. Inskip Point is found 13km or a 15 minute drive from Rainbow Beach.
With the different departure and arrival points, the time on the ferry varies as outlined below:
River Heads to Kingfisher Bay by ferry: 50 minutes
River Heads to Wanggoolba Creek by ferry: 30 minutes
Inskip Point to Hook Point by ferry: 10 minutes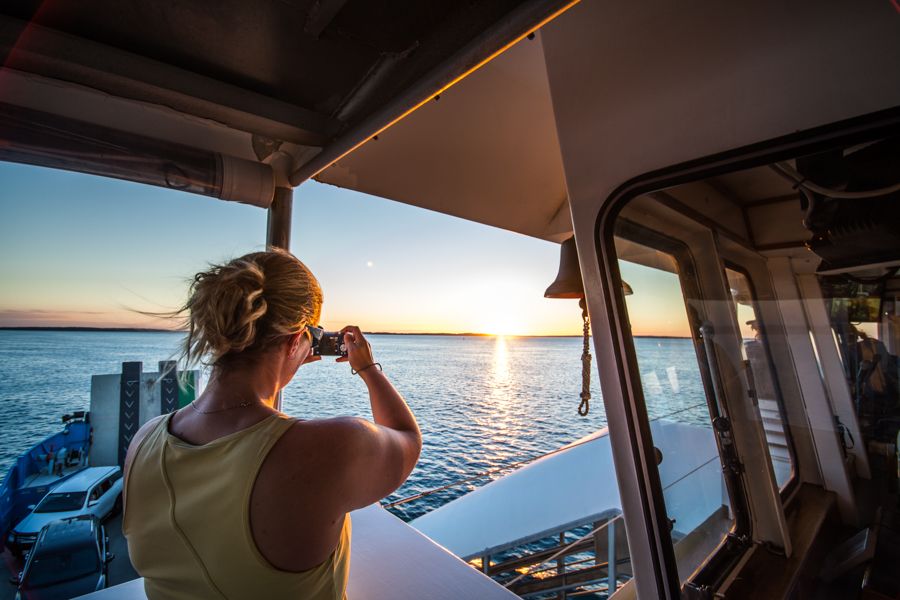 Which departure point you use will depend on whether you are self-driving or if you are joining a tour group. If you are self-driving, you can choose to depart from River Heads to reach either Kingfisher Bay or Wanggoolba Creek or to depart from Inskip Point to reach Hook Point on the Southern tip is the island. If you are self-driving, familiarize yourself with ferry times and tide times to ensure you have enough time to reach your destination.
If you are joining a guided tour, you will depart from one of the two departure points. Tours have a variety of pickup locations around the mainland including Hervey Bay, Rainbow Beach, Noosa, the Gold Coast and Brisbane. If you are joining a tour company, you will not need to make your own way to the island and need not worry about the departure point, but should rather choose the best mainland departure point to get picked up from.
Fraser Island is separated from the mainland by the Great Sandy Strait, which is used to get to and from the island. Up to half of a million people visit the island each year to discover its beauty and see its amazing sights. The Island is 123 in length and about 22 wide and is home to many attractions such as Eli Creek, Lake McKenzie, Champagne Pools, Indian Head and the Maheno Shipwreck.