Seventy Five Mile Beach on Fraser Island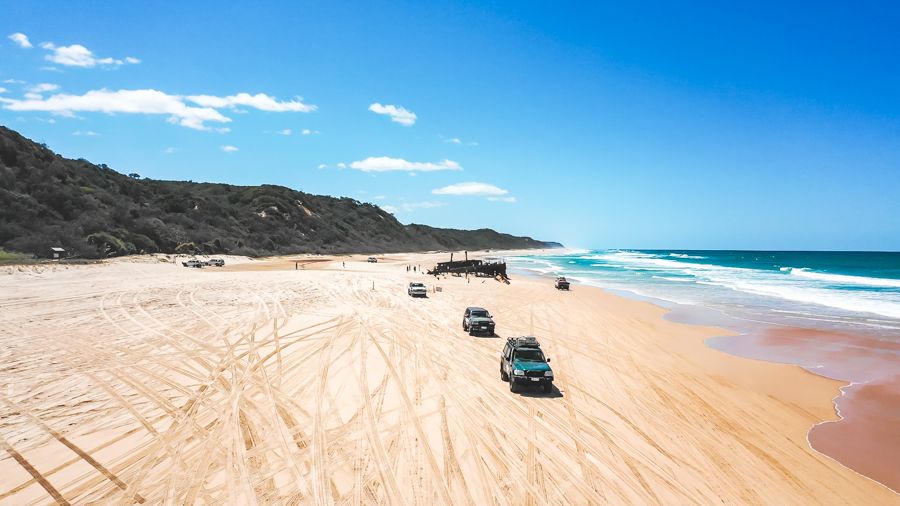 Seventy-Five Mile Beach
Seventy-Five Mile Beach (or 75 Mile Beach) is the sand highway that runs the length of Fraser Island. It has many uses, but its main function is as the highway on Fraser Island and runs along the East Coast. While it may not have lines or road dividers like a regular road, it still maintains the rules of the road and functions under the same laws as any other highway in Queensland. It is only suitable for 4WD and must be used with caution: the tides and winds cause changes hidden bumps, dips and washouts that can be hard to spot on the road! Despite all of this, it is known as one of the most fun 4WD treks in the world.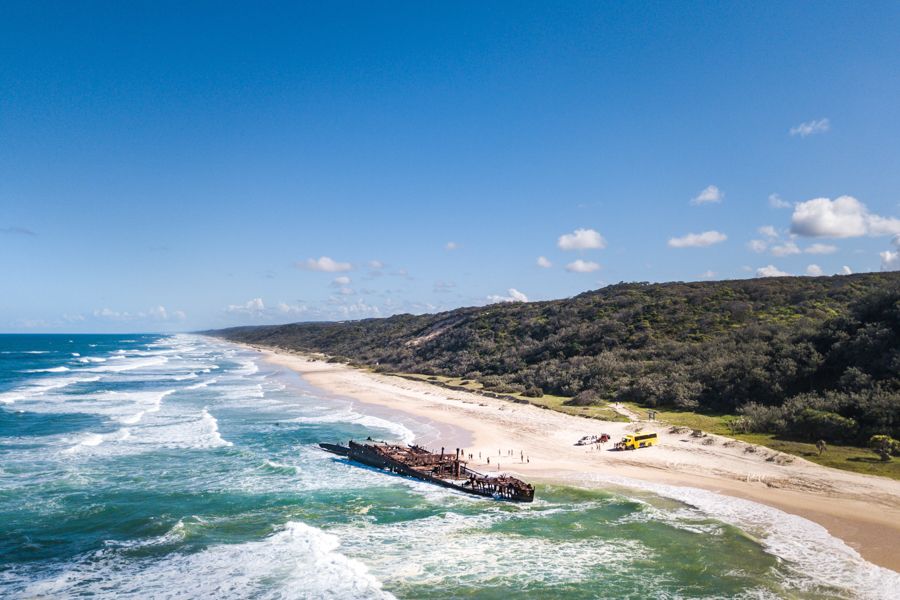 Accessibility
Due to the fact that is a beach, its accessibility is determined by the tides. At certain points in the day, some of the highway is inaccessible and covered in water. There are many places you cannot drive at high tide, nor two hours before or two hours after. If you are planning to drive your own vehicle on the island, it's important to take this into consideration and do your research before heading out. If you are on a guided or tag-along tour, your tour guide will take care of this for you and let you know where you can go and when as you follow them around. If you're self-driving it's recommended you download a pdf of the tide times, as Fraser Island has limited mobile coverage. The highway is also used as a landing strip for scenic flights and those flying to and from the island, which can also hold up traffic; it is certainly not your typical highway!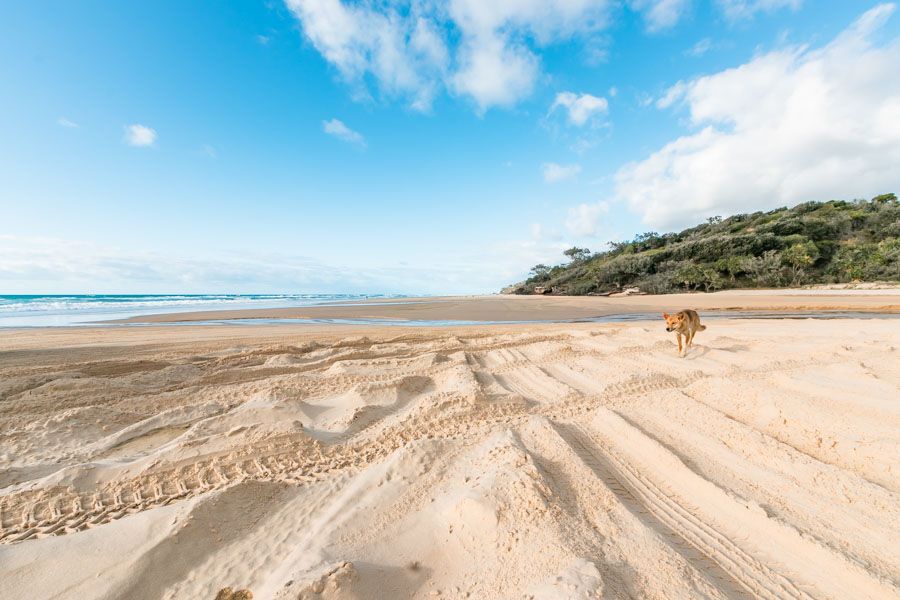 Driving
Driving along the sand highway of Fraser Island is a must while spending time in Australia. The scenery is unbeatable as you have the open ocean on one side and island views on the other as you make your way around. Along 75 mile Beach, you will also find Indian Head Lookout, Champagne Pools, and the Maheno Shipwreck, among others, which are all highlights of the island.
Swimming
It should be noted that while the beach is a great place to drive and explore, it is not ideal for swimming - as tempting as it may seem! There is a large shark population and the currents are too strong for swimmers to handle. It does, however, offer amazing fishing, and you will often see many fishermen along the beach as you drive around. There are many freshwater swimming options on Fraser to enjoy though - Read more here about our favourite swimming spots!
---
Ready to drive on the longest sandy highway in the world? Chat live today to our friendly Fraser Island experts about the best tour options for you, or call us on
+61 74914 2425.