Tag Along and Guided Tours, What Are They?
Guided tours vs. tag-along tours - What is the difference?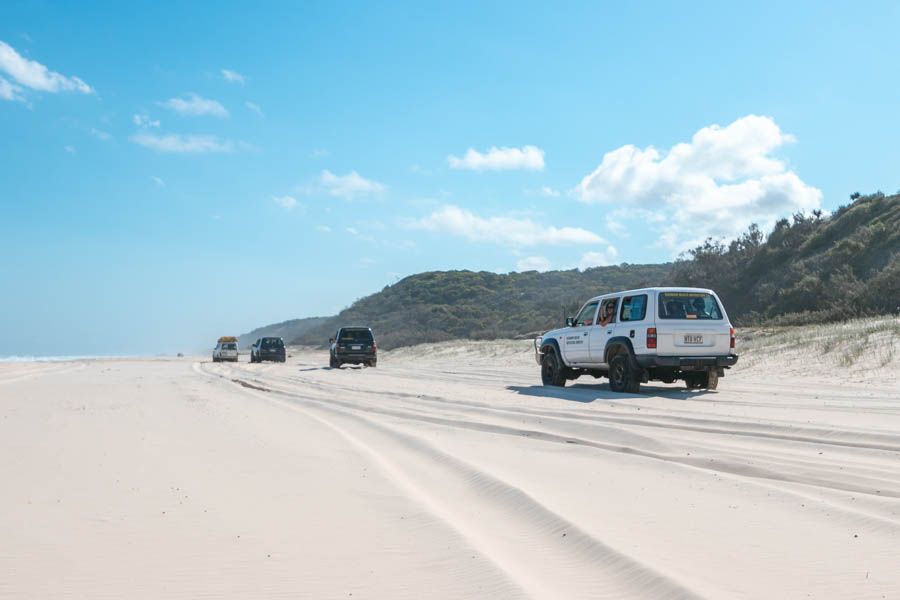 Fraser Island has a number of tour operators that offer a variety of trips that have different modes of transportation, itineraries and accommodation. A big variance between one trip and another is the option of a 'tag along' tour or a 'guided' tour, which are the two transportation types. What type of tour you choose will depend on what kind of trip you want to have.
---
Guided Tours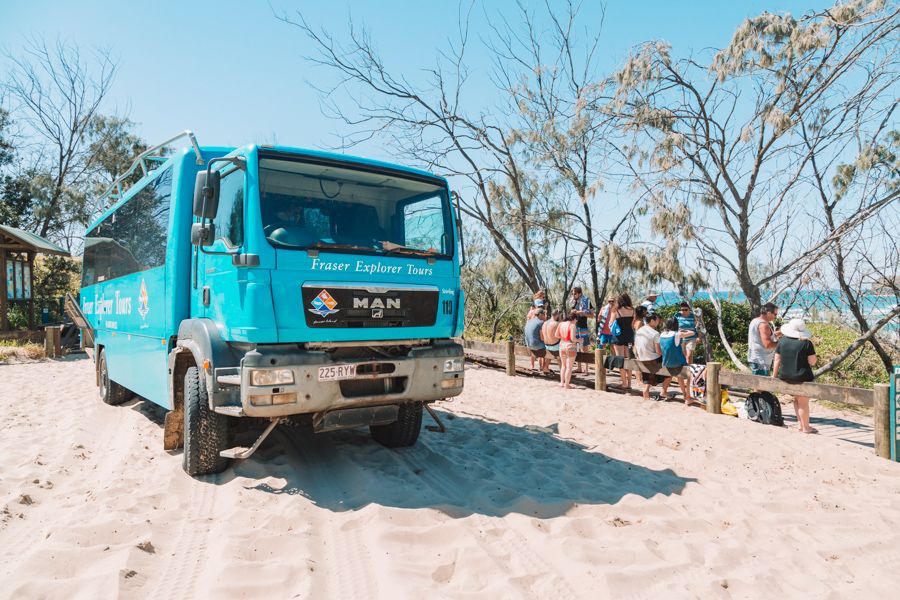 As the name states, a guided trip includes a tour guide who shares the role of a guide and the driver of the vehicle. The usual mode of transport for guided tours on Fraser Island are specialised four-wheel-drive coaches which are able to traverse the rugged and sandy terrain of the island. The spacious coach can usually hold around 20 people, depending on the tour. This is a great option if you want a hassle-free day, as you won't have to handle your own vehicle and can just enjoy the scenery. This is also a great option for those travelling in a larger group who would like to stay in the same vehicle for the duration of their tour. The types of 4WD vehicles used on these tours are also higher off the ground than a regular 4WD, giving them a great vantage point! A huge bonus is having your guide in the vehicle with you the entire time as you can ask questions and receive commentary along the way - That and air conditioning!
---
Tag-Along or Self-Drive Tour
The tag-along tour option involves a convoy of four-wheel-drive vehicles with the opportunity for guests to drive on Fraser Island. The convoy includes a lead vehicle which is operated by a tour guide, which will also have passengers inside and is followed by other 4WD vehicles that are driven by guests. A tag-along tour is a great option for those who want to experience driving on a beach and four-wheel driving inland on soft sandy tracks for a little extra fun during their tour! However, if you choose to be an elected driver, this does not mean you will have to drive the whole time, as you are able to switch up with other elected drivers. This means you can have the best of both worlds on your tour. Tag along tours are a bit more adventurous as you have a bit more freedom behind the wheel of your own 4x4. This is a great option for all types of travellers, as vehicles fit up to 7 passengers at a time, making it a great place to make friends or hang out with your travel mates! Age restrictions apply, click here for more information.
---
Ready to decide on a tag-along or self-drive tour? Chat live to our friendly Fraser Island experts for the latest specials!