How many days do you need on Fraser Island?
If you're going to Fraser Island, you might be wondering how long you should dedicate to this beautiful sand island! Fans and lovers of the island will tell you to go for as long as you can (ourselves included) as there is a lot to see on the island. However, the island can be visited and seen in as little as one day where you venture there in the morning and return in the afternoon or evening. There is no one answer for how long you should go, but obviously the longer, the better when it comes to seeing as much as you can. The island itself is over 120 km in length with so much to discover on its shores and within its forests. Giving yourself as much time as possible will give you more time as each amazing destination. There are several different accommodation types and tours around the island.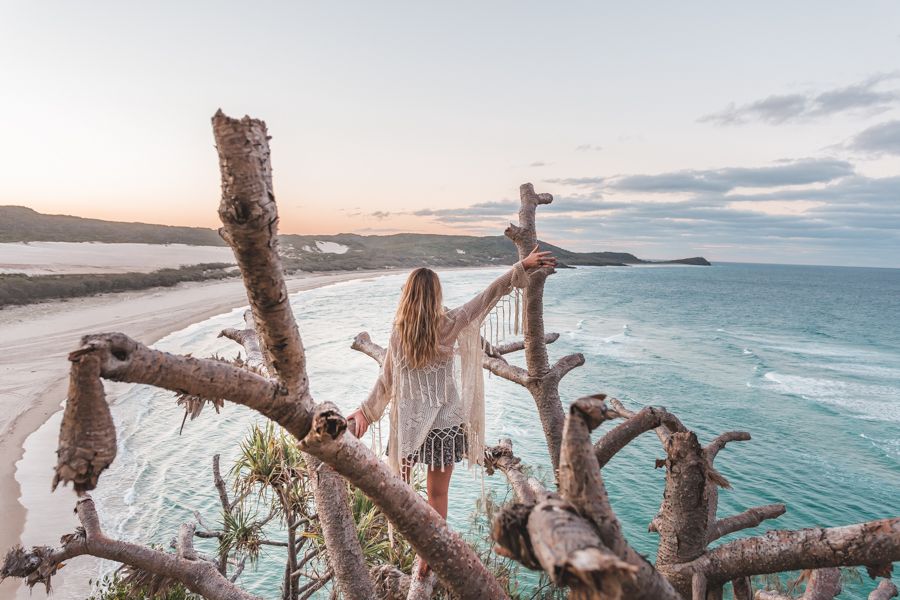 If you're heading to the island, you realistically have two options: renting/driving your own 4WD and conducting your own tour, or joining a tour to the island with a guided group. If you plan your own excursion, you really have as long as you want to explore and see all the amazing things on Fraser Island. That's up to each individual group that are planning a trip.
However, if you plan to join a tour, you have 3 options: 1 day, 2 day and 3 day tours. This is a popular option for holiday-makers as everything is provided to you and there are many tours to pick from. Guests can choose a guided tour or tag-along tour with camping accommodation or resort accommodation.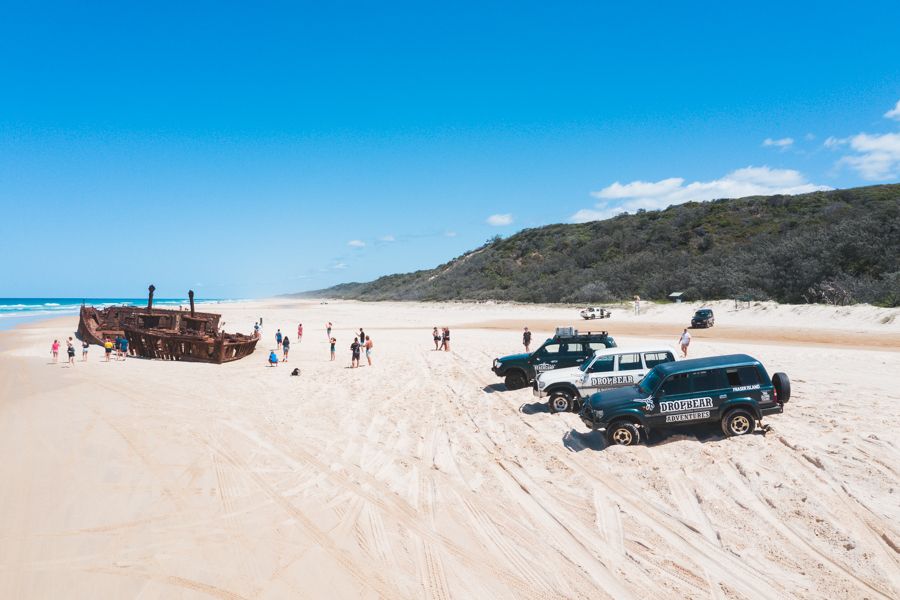 Day tours: Ideal for those short on time who still want to see some Fraser Island highlights. All day tours are guided.
Fraser Explorer Day Tour
Fraser Discovery Warrior Day Tour
Fraser Experience Guided Hummer Day Tour
Premium Fraser Explorer Day Tour
Unique Fraser Day Tour
Fraser Experience Day Tour
Fraser Adventure Day Tour
2 day, 1 night tours: Ideal for those who would like to experience a night on Fraser Island with 2 days of exploring. Resort and camping accommodation available. They're a mix of guided and tag-along tours.
Fraser Explorer Guided Tour
Dropbears Adventure Tag Along Tour
Cool Dingo Guided Tour
Nomads Tag Along Tour
Sunrover Expeditions
Fraser Dingo Tag Along Tour
Sunset Safari Guided Eco Tour
Palace Adventures 4WD Fraser Island Safari
3 day, 2 night tours: Ideal for those who want to see all the best parts of Fraser Island. Resort and camping accommodation available. There are also guided and tag-along options available.
Dropbears Tag Along Camping Safari
Cool Dingo Guided Tour
Nomads Tag Along Tour
Pippies Tag Along Camping Safari
Fraser Dingo Tag Along Tour
Sunrover Kingfisher Resort Guided Tour
Dingos Tag Along Camping Safari
Palace Adventures Tag Along Camping Safari
Frasers on Rainbow Tag Along Camping Safari
Fraser Island is not only a national icon, but it is also a global one. This special island is the largest sand island in the world and holds a special place in the hearts of all its visitors and caretakers! Check out this amazing island and bask in its beauty and uniqueness.