Fraser Island Tour Guide: Compare Itineraries
If you're travelling to Fraser Island and can't decide on a tour, then you're in luck. Whether you're looking to book a guided tour, tag-along, or self-drive, we've got the full list of all tours on Fraser Island and which destinations they visit, so you won't miss any of Fraser's magical must-see sights!
Overnight Tour Destinations

Day Tour Destinations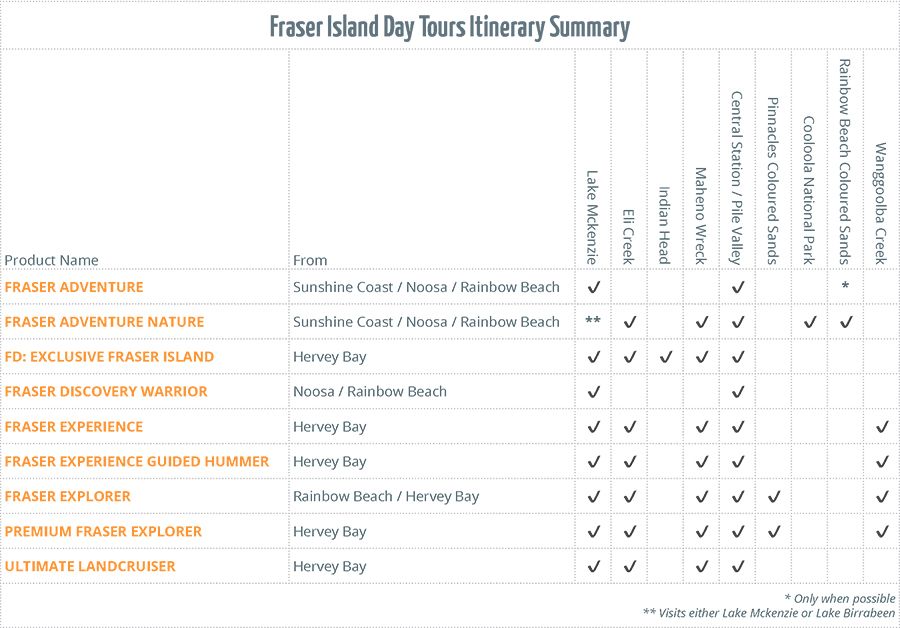 Day tours depart daily, for a full list of when overnight tours depart read more here.
Are you ready to book your perfect Fraser Island/K'gari holiday? Chat to our Fraser Island travel experts LIVE, or call +61 74914 2425 today!