Why is Fraser Island Heritage Listed?
Fraser Island was listed as a UNESCO World Heritage site in 1992. It is the world's largest sand island and is recognised for its outstanding universal values. The island is home to unique sites such as perched lakes, rainforests and complex sand dunes.
Why is Fraser Island a World Heritage site?

Fraser Island is among a diverse list of United Nations Educational, Scientific and Cultural Organization (UNESCO) Heritage sites all over the world. Among this list, you will also find other Australian icons such as the Great Barrier Reef, Kakadu National Park, Uluru and the Ningaloo Coast. In Australia alone, there are 19 listed sites of both cultural and natural significance. Fraser Island is included in the list due to its 'outstanding universal value.' The formation of Fraser Island makes it unique with significant elements making it a world heritage site including:
Formation and age of its sand dunes, which are the part of the longest and most complete age sequence of coastal dune systems in the world
The variety of freshwater dune lakes and number of perched lakes
Relationship between the coastal dune sand mass, freshwater dune lakes and aquifer hydrology
Soil formation and ability to sustain large trees and forests
Significant ongoing biological processes including the thriving rainforest and evolution of unique plant and animal species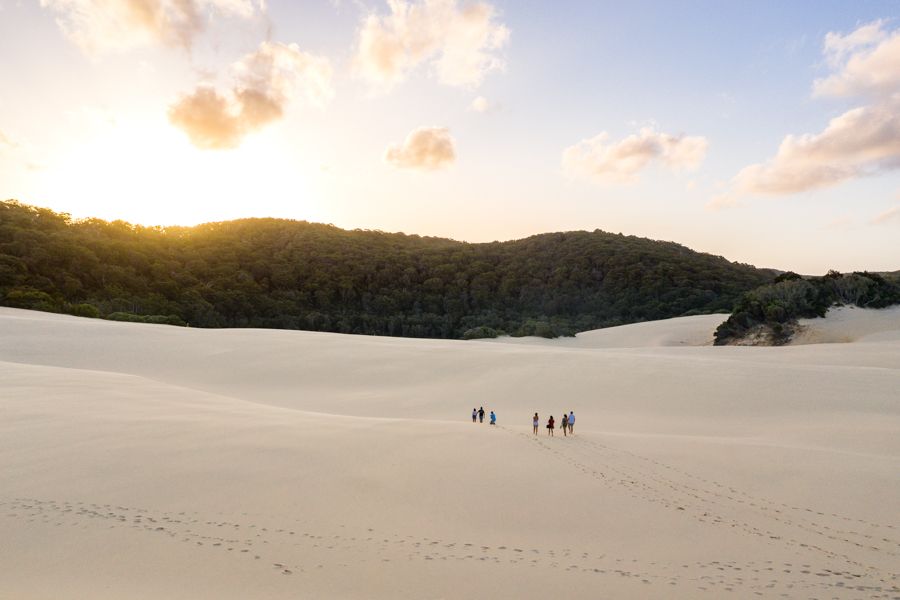 What does it mean to be listed as a World Heritage Site?

World Heritage listed sites belong to the people of the world. They are not marked by their territory or region but instead belong to mankind as a whole. UNESCO states that 'the United Nations Educational, Scientific and Cultural Organization (UNESCO) seeks to encourage the identification, protection and preservation of cultural and natural heritage around the world considered to be of outstanding value to humanity. This is embodied in an international treaty called the Convention Concerning the Protection of the World Cultural and Natural Heritage, adopted by UNESCO in 1972. Their mission is protect World Heritage Sites and ensure their management and conservation so that they may continue to be of relevance and significance for generations to come. They provide training and assistance when needed to help maintain the integrity of all listed sites.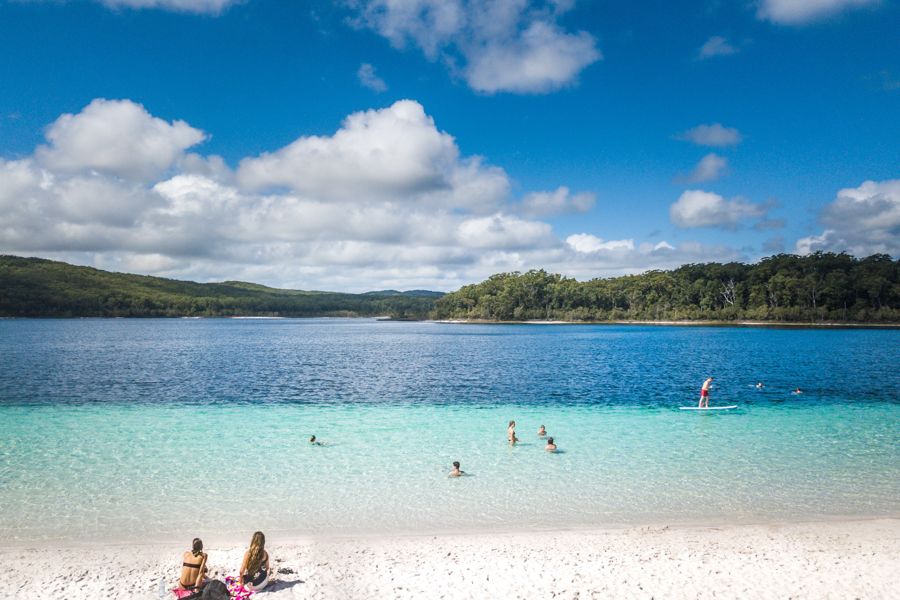 How many World Heritage Sites are in the world?

There are 1,092 World Heritage Listed Sites all over the world (as of 2018). Of these sites, 845 are cultural sites and 209 are natural sites. In Australia, there are 12 Natural World Heritage Listed sites, 3 Cultural World Heritage Listed sites and 4 mixed sites that are considered to be both a Natural World Heritage Site and Cultural World Heritage Site.
In order to be considered as a Natural World Heritage Site, such as Fraser Island, sites must have one of the following criteria, as listed by UNESCO:
to be outstanding examples representing major stages of earth's history, including the record of life, significant ongoing geological processes in the development of landforms, or significant geomorphic or physiographic features
to be outstanding examples representing significant ongoing ecological and biological processes in the evolution and development of terrestrial, freshwater, coastal and marine ecosystems and communities of plants and animals;
to contain superlative natural phenomena or areas of exceptional natural beauty and aesthetic importance
to contain the most important and significant natural habitats for in-situ conservation of biological diversity, including those containing threatened species of outstanding universal value from the point of view of science or conservation
Fraser Island fills three of the four criteria which earn it the honour of being a UNESCO World Heritage Listed Site. Visit UNESCO's official site for more information.