Why is Fraser Island so special?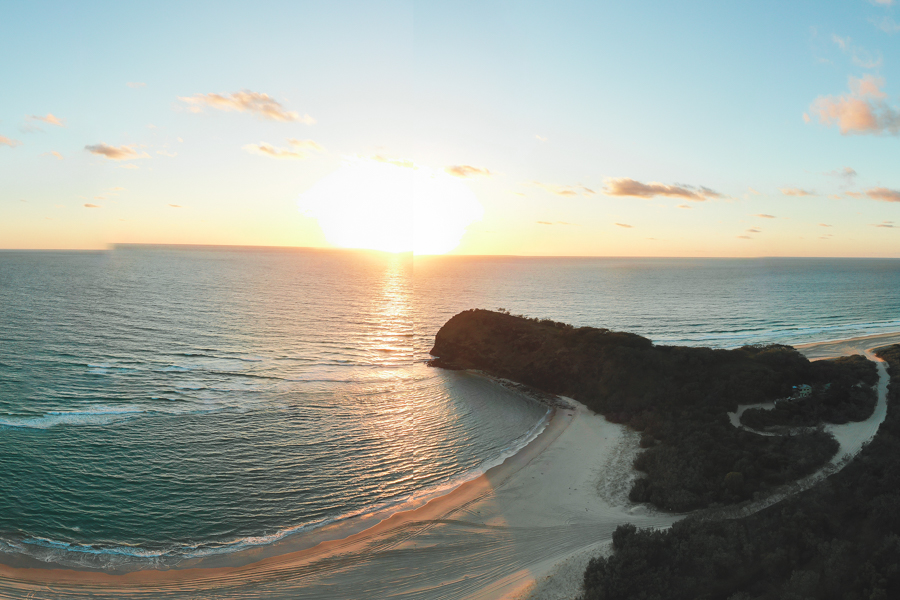 Fraser Island is a sand island located off the Fraser Coast of Queensland, Australia. Known for its unique landscape of sand dunes, rainforest, rivers and lakes, it is amongst the top tourist destinations in the country. It is 123 km long and 22 km wide at its widest point and is only accessible by boat.
It is, in fact, the largest sand island in the world, making it one of the most unique islands to be found in the world. It is also Queensland's largest island and the 6th largest island in Australia. It is home to unique flora and fauna and has a large resident dingo population that are often spotted on the island. Many mammals, reptiles, birds and amphibians also live on the island and are found in its different ecosystems. It is the only place in the world where a rainforest has been known to grow from sand, of which you can drive through and explore on self-drive trips or guided tours.
Fraser Island is home to over 100 freshwater lakes, despite its size! 40 of the 100 are perched lakes, which are made up completely of rainwater. Boomanjin Lake, which is located on the island, is the largest perched lake in the world. Most of the lakes on Fraser Island are crystal clear and some of them boast silica sands, similar to those found on Whitehaven Beach in the Whitsundays. These are among some of the very special sights and locations on Fraser Island!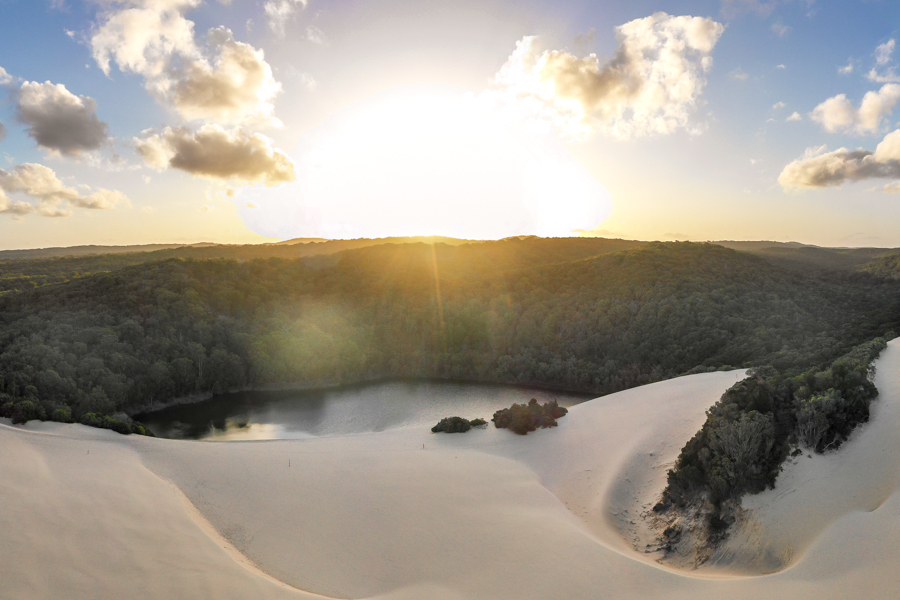 Fraser Island is the traditional home of the Butchulla tribe and is said to have been inhabited for the past 5,000 years, if not longer. The traditional name for Fraser Island is K'gari, which means 'paradise' in the Butchulla language. The legend of the island is that she is a transformed goddess who loved the earth and wanted to become a part of it, whereupon Fraser Island was created. It remains a sacred place to the Butchulla and there are over 500 archeological sites around the island from its original inhabitants.
Today the island is mostly used for tourism. There are just under 200 people who live on the island, most of which service the tourism industry. There are several settlements around the island and Eurong is the largest.