How Do You Pronounce K'gari?
K'gari is a wonderful, wild Australian destination, teeming with unique wildlife, rugged terrain, and incredible lakes and rainforests. This massive sand island was known as "Fraser Island" for many years. But the Queensland Government officially restored the island's name from "Fraser Island" back to K'gari, its traditional name.
A common question that travelers and local Australians ask is, "How do you pronounce K'gari"? Let's unpack that question!
---
How Do You Pronounce K'gari?
K'gari is pronounced "gurri", with a silent "k". "Garri" is also common, but the "k" is always silent. K'gari means paradise in the native tongue of the Butchella People, the Traditional Owners of the land. The Butchella People are a group of Aboriginal Australians who inhabited the island of K'gari for up to 5,000 years, though research shows it could be up to 50,000 years!
These fascinating people thrived on K'gari for centuries, living off the land and developing a deep, spiritual connection with the lakes, forests, and other landscapes on the island. Their culture is incredible, and you can see some archaeological and cultural sites on the island still today.
---
Wasn't K'gari Called Fraser Island?
Yes, K'gari was called Fraser Island from 1836 until 2023. European colonists renamed the island "Fraser Island" after a woman named Eliza Fraser was shipwrecked on the sandy shores. But between 2021 and 2023, the World Heritage Committee and the Queensland Government officially changed the name back to its traditional state out of respect for the island's indigenous people. It's been a process that has taken time, but this name change is super important to the indigenous communities of Australia.
The island of K'gari would be completely different today if it weren't for the cultural practices and traditions of the Butchella People that thrived on the island for many years. The tourists of today are very lucky to be able to explore this stunning place, and calling the island by its rightful name is the least we can do to respect the Traditional Owners of the land. Now when you visit K'gari, you'll know how to pronounce it like a local!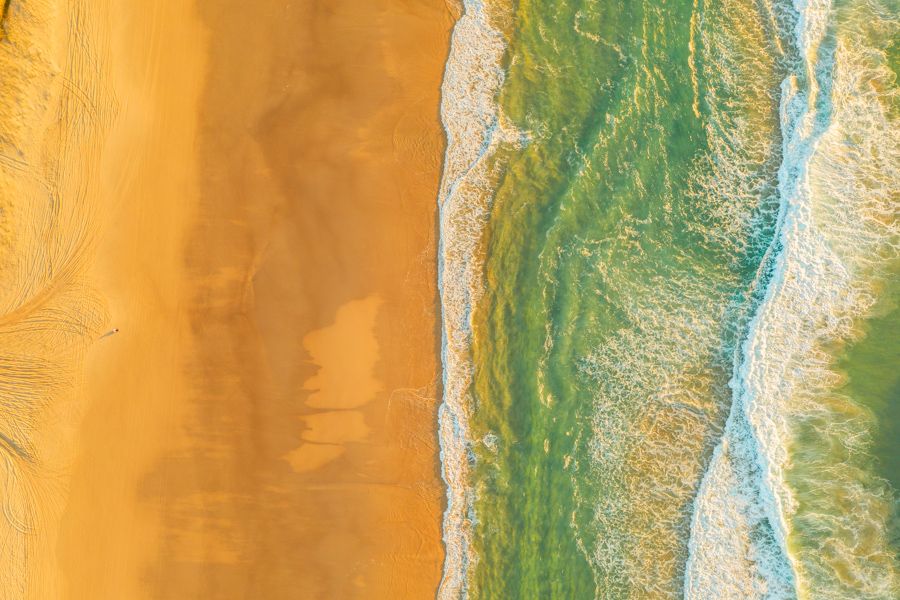 ---
Things To See and Do On K'gari
Located off the east coast of Australia in Queensland, K'gari is a hub for tourists and domestic travelers alike. It's the largest sand island in the world, and home to the world's most pure breed of dingo. K'gari also boasts over 100 lakes, 40 of which are perched. That means they are made of purely rainwater and don't connect to the ocean! Lake McKenzie is the most famous of the perched lakes!
K'gari is also home to dense rainforests, crystal clear creeks, lots of epic camping spots and lookouts, natural rock pools, and miles and miles of pristine, untouched coastline. Float down Eli Creek, watch the sunrise on the beach, or see the Maheno Shipwreck (not the same shipwreck that Eliza Fraser was in!).
Other things to do in K'gari include joining a tag along tour or renting your own 4WD to drive on the beach. You can also check out the views from Indian Head Lookout, go whale watching, walk on the sand dunes at Lake Wabby, or check out the colored sands of the Pinnacles. There are so many things to do here, so this stunning island is definitely worth a visit!
Visit the beautiful K'gari yourself on one of these tours!
---
Ready to visit K'gari? Chat with our friendly travel experts live online or call +61 74914 2425 if you have any questions!