Family Friendly K'gari (Fraser Island) Tours
Updated Thu 01 Jun 2023
K'gari (Fraser Island) is a wonderland for families, with an abundance of natural marvels, stress-free tours, and plenty of kid-friendly activities to fill your day! Whether you're an adventurous family, prefer a bit of luxury, or just want to experience the magic of the world's largest sand island, rest assured we can find the perfect island experience for you.
We have broken down the prime ways to get your family out and amongst the forest, sea, lakes, and sands on K'gari.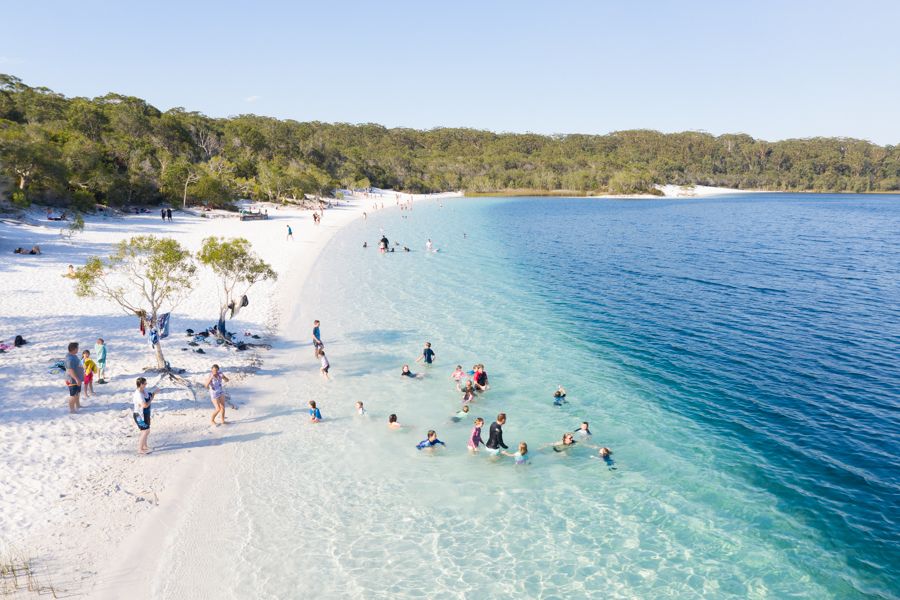 ---
Child-friendly Overnight Tours

What better way to immerse the family in the wonders of K'gari than with an overnight adventure into the wonders of the world's largest sand island? Spend your days delving into Central Station's towering ancient forests, lounging on the white sands of Lake Mackenzie, and 4WDing down the iconic sand highway. Then, rest your head in luxury resort accommodation or a family-friendly beach cabin. Or, for an authentic adventure, nab a tent and camping gear for an outdoor camping experience to remember!
Multiday Camping Tours
Guided Tours with Resort or Cabin Accommodation
---
Child-friendly Day Trips

Heading to K'gari but don't want to commit to a longer experience? Or want to learn a bit about the island's history but want to do your own thing for some of the time? If so, day tours are the perfect way to spend a day in paradise with your family! Taking you to the must-see destinations as well as some more hidden gems, check out these kid-friendly experiences that are bound to impress both you and the littlies!
---
Self-drive 4WD Hire


Looking to do your own thing for your K'gari adventures? With an array of 4WD hire options, you can explore the island at your own pace, seeing exactly what you want to see. Not to mention, it's a completely personalised experience with just you and your tribe, making for some pretty magical family memories.
Explore our 4WD day hire selections and multi-day hire, which all include ferry transfers for a seamless journey. And, if you're looking to turn your island time into a camping adventure, check out Dingo Multiday's camping add-on package to provide you with all the gear you need for a classic family camping getaway!
Please note that children under 7 require booster seats, which you may have to provide. Children under 4 may be required to use a capsule-style seat, and 4WD hire experiences are not recommended for children under 6 months.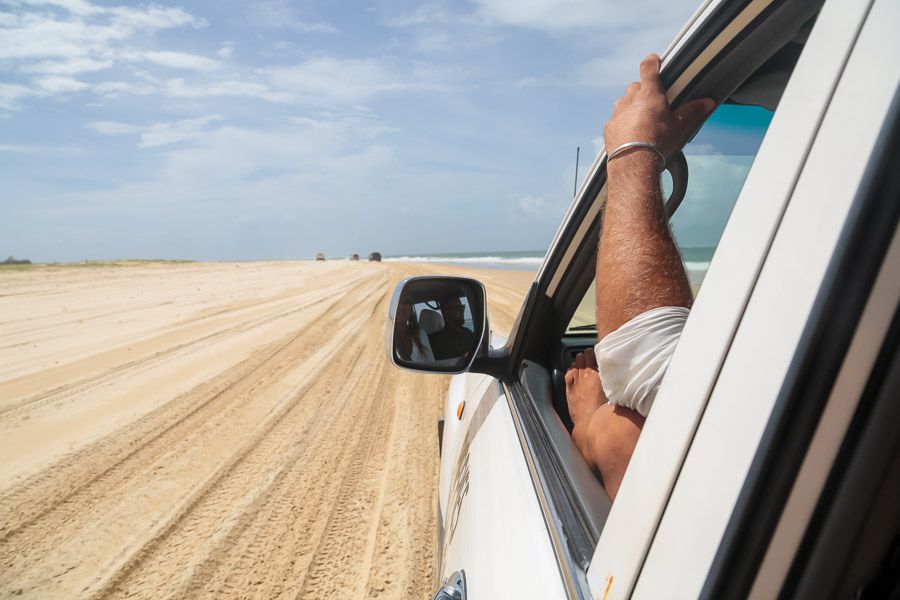 ---
On The Way Home Family Activities

Just because you've left the island with a golden glow does not mean the fun is over! With plentiful activities to do on the way home, make a day of it with these sun-soaked kid-friendly activities. Whether you're teaching your little ones how to paddle in a kayak or learning to surf, there's an array of nature-based activities available along the lush coastline!
Family-Friendly Activities In Noosa and Rainbow Beach
Family-Friendly Activities In Hervey Bay
---
Please note that all tours require children to stay with their guardians the whole time. Similarly, 4WD hire is not recommended for with children under 6 months. Children under 7 must have a forward-facing car seat. Passengers may have to bring their own. Please check with your hire vehicle company the particulars regarding booster seat hire, as you may have to supply your own booster seat or child capsule.
And finally, minimum ages are subject to case-by-case reviews - if you're unsure always feel free to ask!
Let our local expert select the best tour for you and your family. Get in touch with us today via live chat or on +61 7 4128 4479!