Family Friendly Fraser Island: Know Before You Go
Updated Tue 15 Oct 2019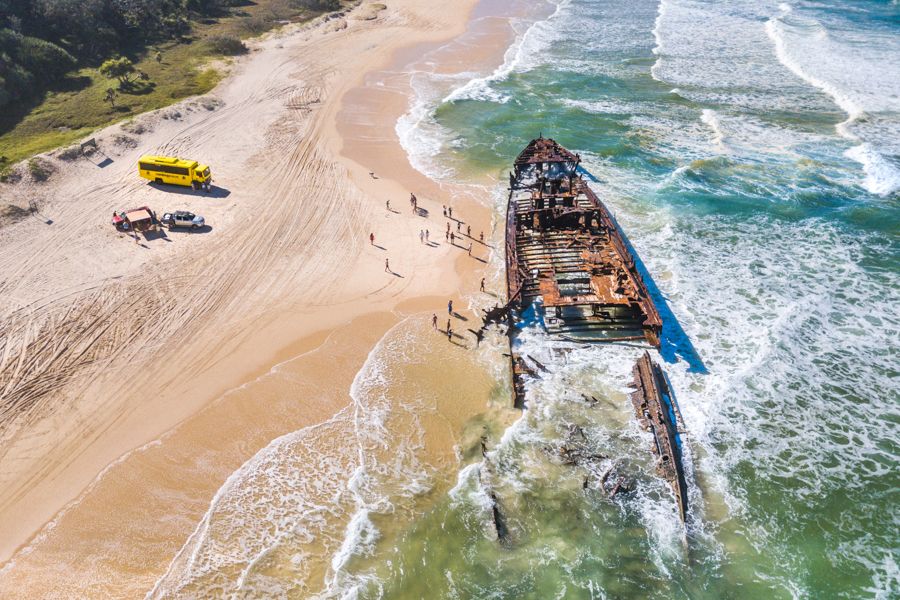 Fraser Island, or K'gari, is a natural playground for adults and kids alike, with over 40 freshwater lakes, 7 types of rainforest, dozens of incredible lookouts and 75 miles of beach to traverse by way of 4wd, there isn't a shortage of options for families on Fraser Island. Planning a trip to this world heritage listed destination may seem daunting at first, with so many options to get there-From self-driving and camping, to tours with resort accommodation and everything in between-But it doesn't have to be! We've got everything to know before you start planning your perfect Fraser Island family holiday!
---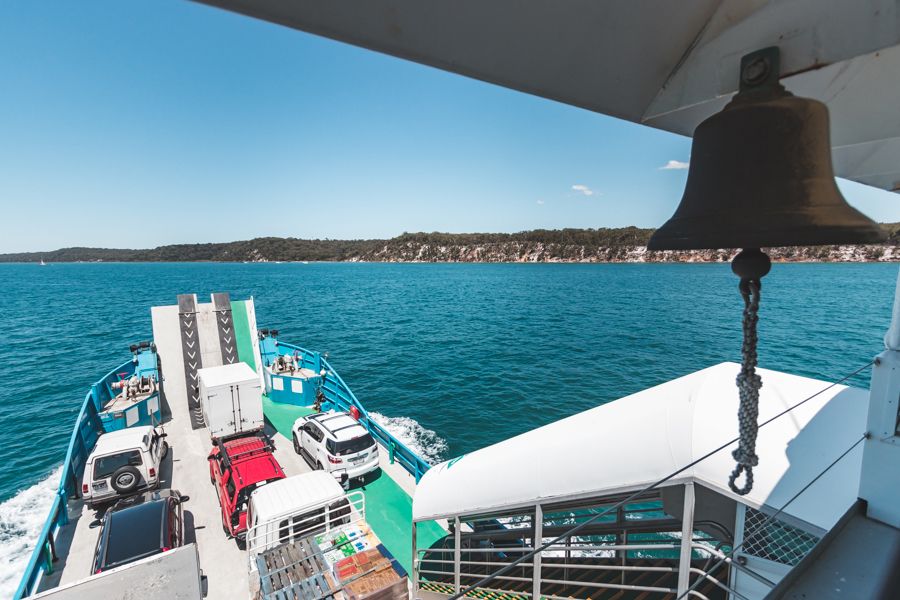 Getting to Fraser Island
This seems to be the hardest part-With so many entry/exit points to Fraser, it can be the most time consuming to work out which option is best for you. Tours depart from several cities, and self-driving comes with different options as well. Remember, if you are driving your own vehicle over, you will need to ensure you get the correct permits, and only 4WDs are allowed on Fraser Island. You can read more about driving your own vehicle to Fraser Island here.
Essentially, you can depart from River Heads near Hervey Bay and arrive on Fraser Island at either Wanggoolba Creek or Kingfisher Bay Resort, both on the western side of the island. You can also depart via Inskip Point at Rainbow Beach, landing on Hook Point which is the southern tip of the island, and the beginning of 75 Mile Beach. There are plenty of tour options that will take you from Brisbane, Noosa, Hervey Bay, Sunshine Coast and Rainbow Beach. Check with us on timing and we can help you work out which option will work best for your family.
To learn more about how to get to Fraser Island, read on here, or for detailed information on arrival/departure points, click here.
---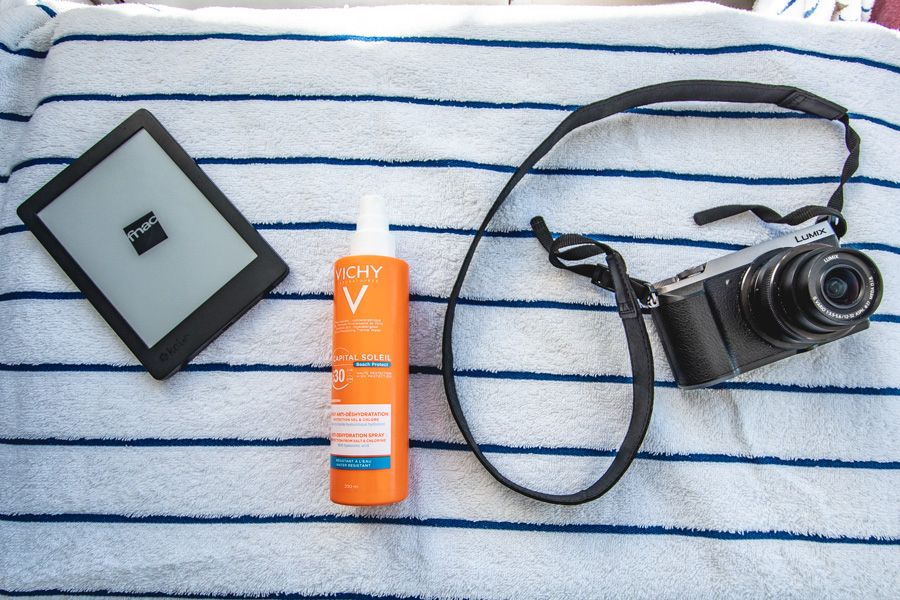 Essential Packing
Due to Fraser Island's location, the seasons can vary in temperature at different times of the year. Summer is generally hot, and you will want to pack light clothing. You may also want to see if you prefer air conditioning on a bus tour vs. driving a 4WD that may not offer air-con. Same goes for weighing up whether you want to camp or stay in an air-conditioned resort.
In winter months it can be quite cool, so checking out which campsites allow fires will be key, as will packing layers to keep warm at night and comfortable during the warm days. Packing light is the key to any successful Fraser Island packing, (which isn't always easy with children!). There are several shops on the island to purchase food and fuel, however, you can expect to pay island prices so bringing snacks from the mainland shopping centres is recommended. Baby food and facilities to heat bottles should also be taken into consideration when travelling with infants. Depending on whether you are booking a bus tour, tag-a-long or self-driving, you will want to find out if car seats are offered, and which tours have minimum age requirements. Ask our consultants when booking on which option is right for you.
Read more about essential packing for Fraser Island here.
---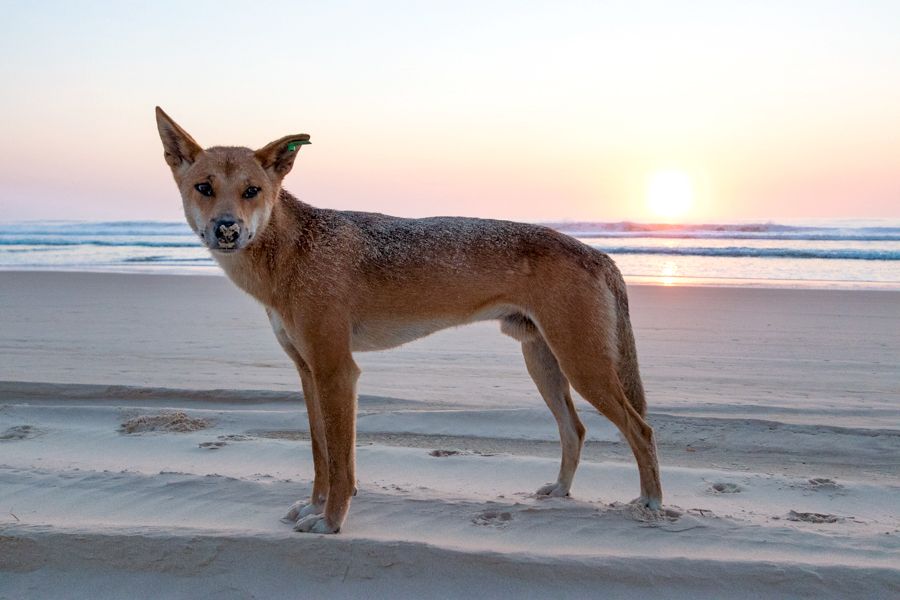 Being Dingo Safe
No doubt you've likely heard some stories about the dangers of not being safety conscious when it comes to traversing the island with the world's purest breed of wild dingo. Rest assured, these cases have been rare, and with a little education for the whole family, you can have some amazing encounters with these creatures on Fraser Island. Our top recommendation is to look for dingo fenced areas for campsites and in resorts, to give you and the ones most precious to you peace of mind.
For our dingo-fence guide and map to Fraser Island, click here.
When outside of dingo fenced areas, always keep your children close, never feed dingoes and never leave food out. If you encounter a dingo it's best the kids stay in the car, and never leave your campervan open and unattended. Dingoes have mating seasons just like any mammal, and you may want to take this into consideration when determining which time of year you visit with your family, as certain times of the year can mean dingoes are more reclusive or more aggressive. Remember, these are wild animals-But that doesn't mean you and your family can't enjoy them safely!
For a more information dingo safety and for their seasons, read more here.
---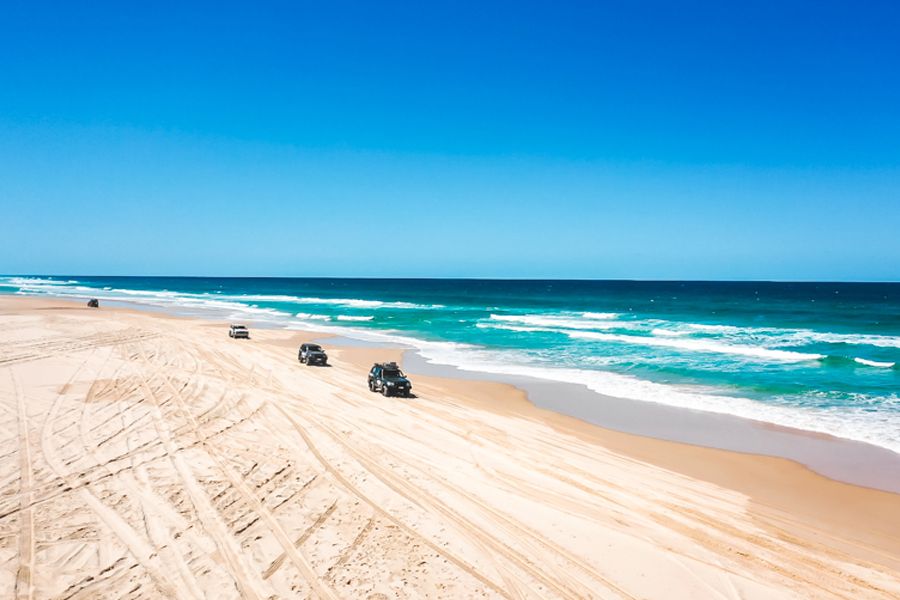 Safety Driving 4WD
As the largest sand island in the world, you will quickly find that everywhere you drive will likely be on the soft substance. This means you will have to be vigilant of the tides on 75 mile beach, and traversing inland may differ according to how much rainfall has managed to pack down the sand. If there has been a dry season, the sand is loose and soft inland, making driving on it somewhat similar to driving in snow. Tag along tours are a great option if you want to drive, but still have some backup in case you get bogged, versus self-driving where you are on your own. Bus tours take the stress out of this altogether, and the large buses have massive tyres and experienced drivers to ensure you have a safe journey with little to no hiccups!
For more information on safe driving practices on Fraser Island, click here.
---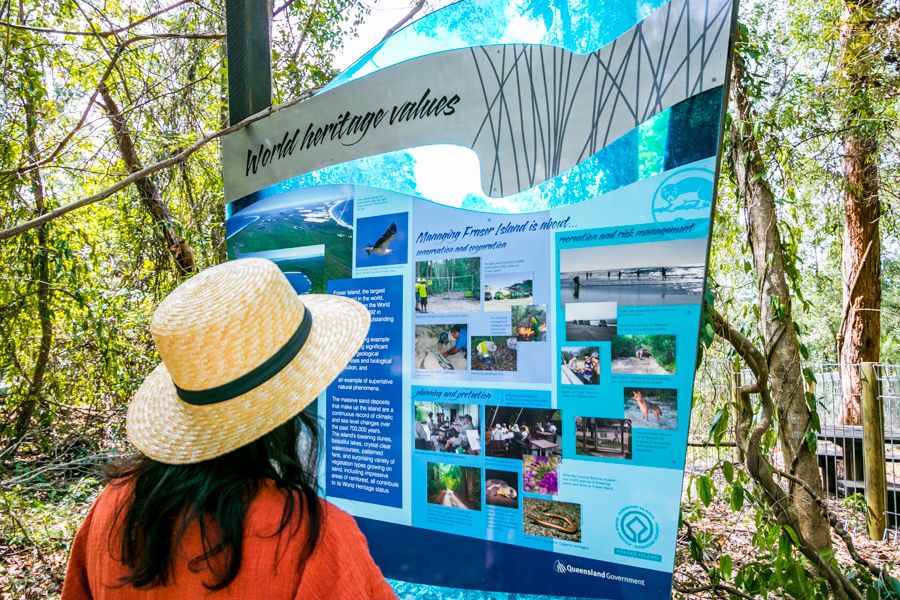 Hiking and Sightseeing
If you're departing from Eurong Beach Resort, we have the best must-see options along with the length of bushwalking required to reach each destination! Remember, there are plenty of sand blows and sandy tracks with steep inclines, so try to educate your children before letting them run wild. Running down sand dunes too quickly (especially soft sand!) can result in serious neck and spine injury if they lose their footing and start tumbling down. It may look soft, but the landing can pack quite a punch! Here are some of our recommendations for the little ones.
Inland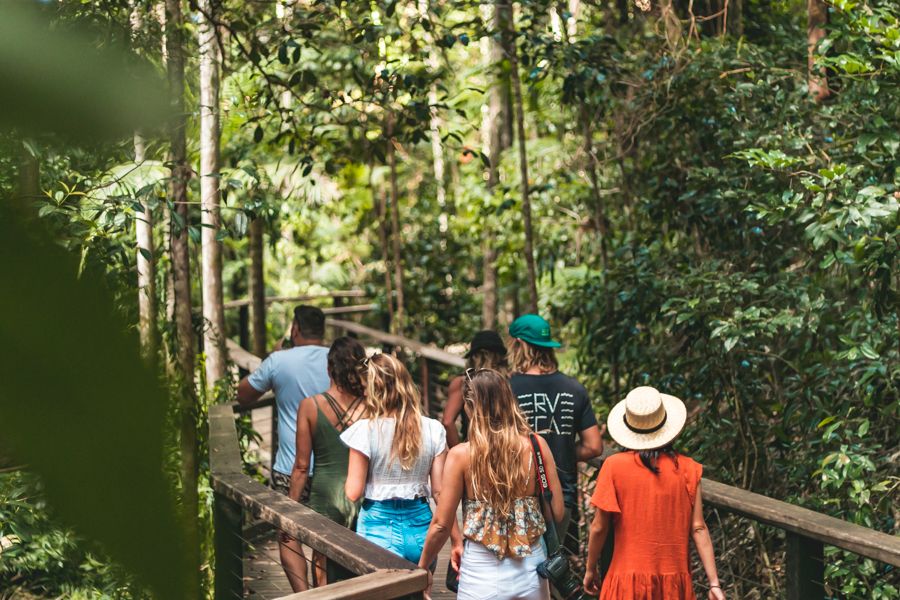 Central Station - About a 35 minute drive and a grade 2 hike. If you stroll down the old logging camp along Wanggoolba Creek, you'll find it's a very low difficulty level for little ones. Allow 30 for a 30 minute circuit.
Lake Mckenzie - About a 1 hour drive and a grade 4 hike. Visit the sparkling white silica sands on one of the islands most famous perched lakes! It's about a 20 minute walk in, and very easy once you've driven to the entrance.
Beach Access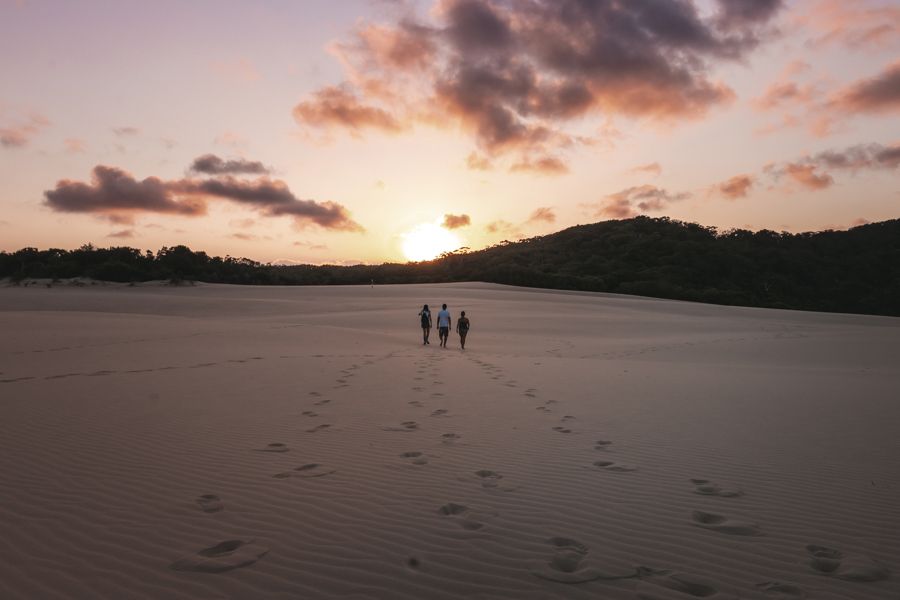 Lake Wabby - About a 5 minute drive from the beach, grade 3. It's about a 900km return so about a 40 minute hike in. Bear in mind once you reach the sand blows, you'll be facing a steep sand dune track down to the freshwater lake, so remember: what goes down, must come up!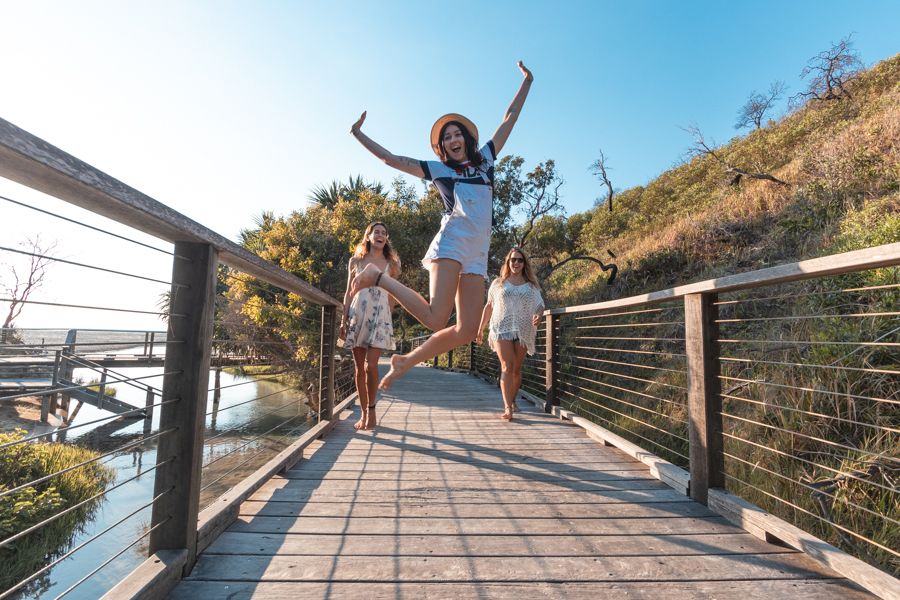 Eli Creek - About a 45 minute drive and the hike is a short level boardwalk from the beach. Perfect for little ones and kids of all ages, as the slow moving and shallow currents make for the perfect watering hole.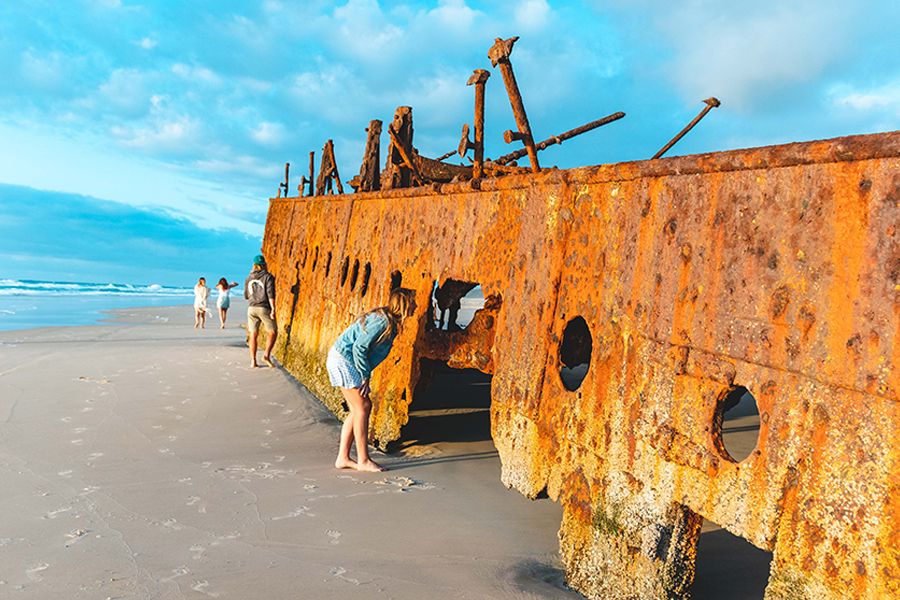 S.S. Maheno Shipwreck - About a 50 minute drive, and no skill level required to enjoy this piece of history right on the shoreline! Make sure you keep the kids from climbing on the wreck or getting too close depending on where the tide is, as waves can sneak up on them from the wrong side and become a dangerous hazard! Best to enjoy from the shoreline looking out at it toward the sea, and get some incredible photos!
---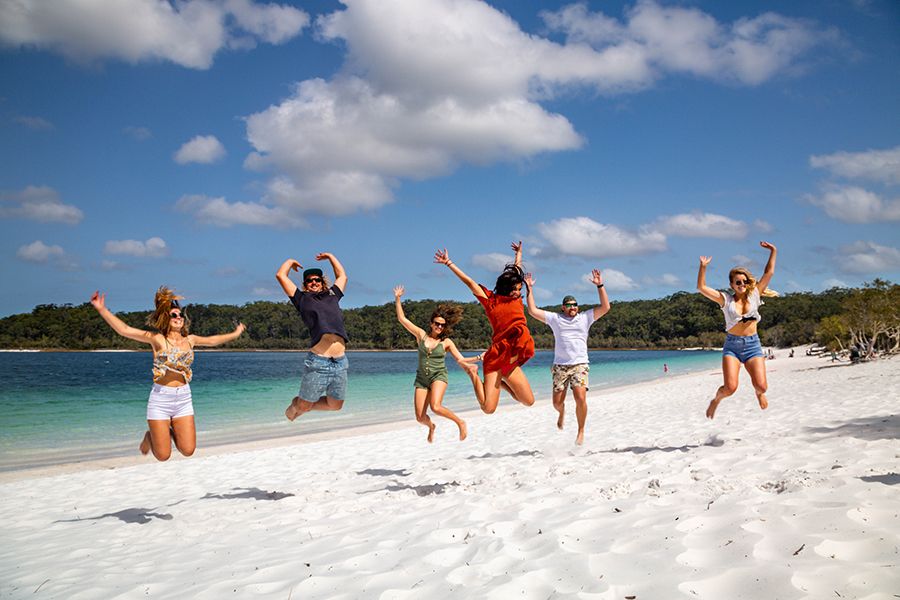 Tour Options and Ages for Kids
There are plenty of day tours, overnight tours and tag-along as well as self-drive available for younger children, however, generally very small children under 4 years of age are discouraged on most tours, mainly for liability reasons. In this case, driving yourself in your own vehicle with customised booster seats specific for your children's age and camping in dingo safe fences or staying in dingo fenced resorts are recommended.
For more information on the difference between tag-along and guided tours, read more here.
---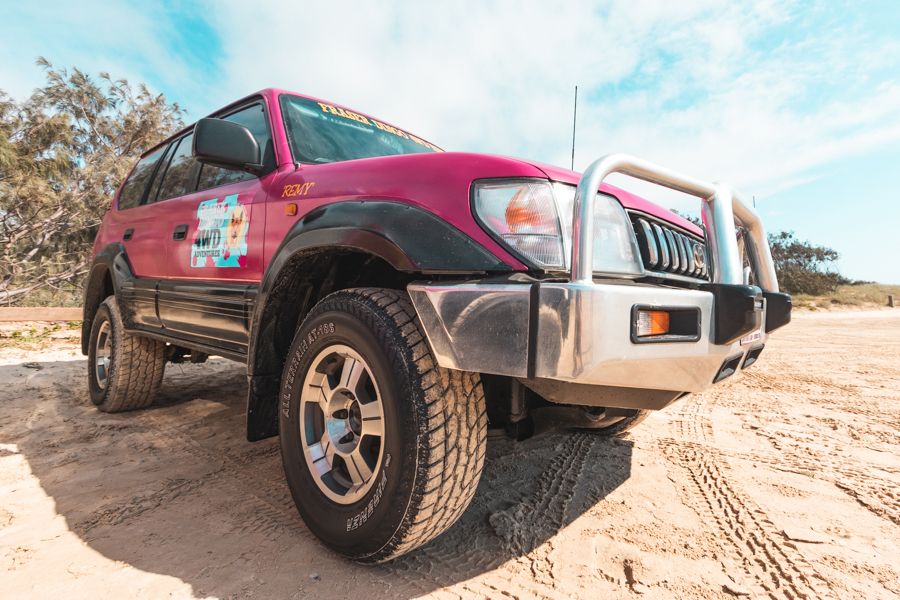 Day Tours to Fraser Island for Kids
Sunrover Exclusive Fraser Island Tour - Ages 4+, Booster seat provided
Fraser Discover Warrior - All Ages, Booster seats available on request, child rate 0-14, not recommended for children under 4 yrs
Fraser Experience Guided Hummer - All Ages
Fraser Experience - Ages 4+
Fraser Explorer - All Ages, booster seat hire to be self arranged for guests 0-4 yrs, Kids under 7 must have a forward-facing car seat
Premium Fraser Explorer - All Ages, booster seat hire to be self arranged for guests 0-4 yrs, Kids under 7 must have a forward-facing car seat
Fraser Adventure Day Tour - Ages 4+
Fraser Adventure Nature Tour - Ages 4+
Sunrover 1 Day Tour - Ages 5+
1 Day Ultimate Land Cruiser Tour - All Ages
---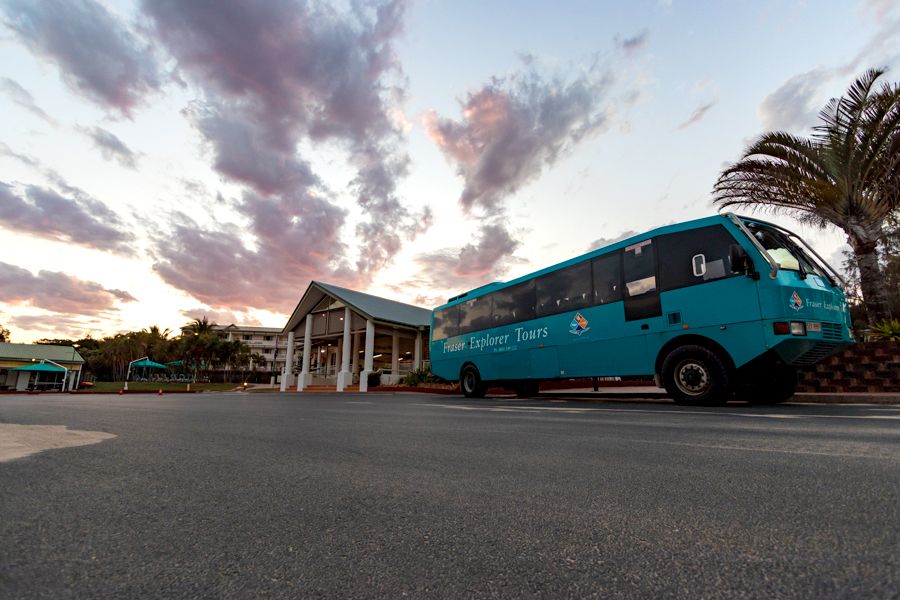 Overnight Tours for Kids
Fraser Explorer HB - Ages 2+, Stays at Eurong Resort, Ex. Hervey Bay
Fraser Explorer RB - Ages 2+, Stays at Eurong Resort, Ex. Rainbow Beach
Sunset safaris (2 Day) - Ages 5+, Stays at Eurong Resort
---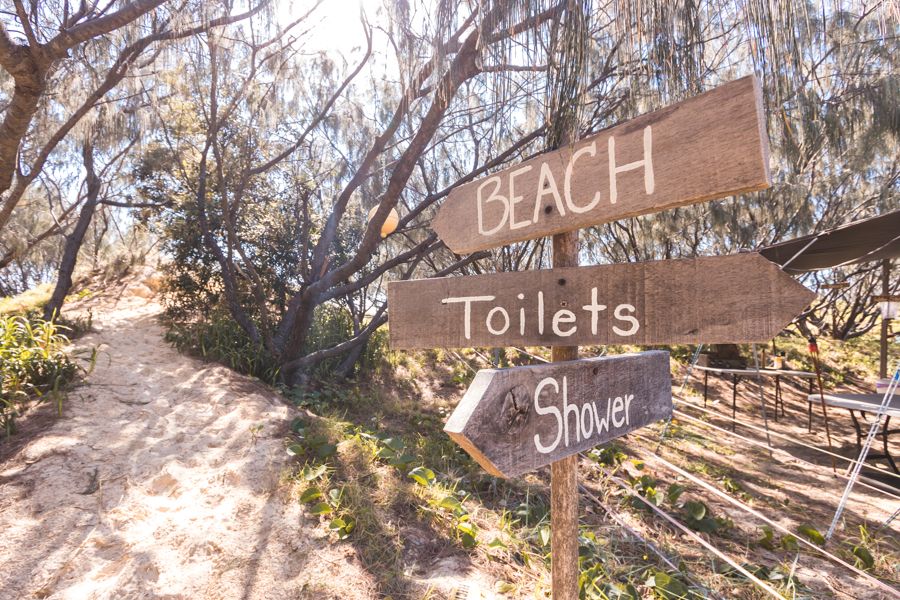 Overnight Tag-Along Tours for Kids
Fraser Dingo Tag Along Tour 2D/1N - Ages 4+, Complimentary booster seat provided - reserve at time of booking
Fraser Dingo Tag Along Tour 3D/2N - Ages 4+, Complimentary booster seat provided - reserve at time of booking
Sunrover (2 Day) - Ages 5+, Camping, dorm/twin
Sunrover (3 Day) - Ages 5+, Camping, Eurong Beach Resort
Sunrover 2 Day Kingfisher - Ages 5+, Kingfisher Bay Resort
Pippies - Ages 8+
Fraser Premium 2 Day - Dingos - Ages 8+
Drop Bear (2 Day /1 Night) - Ages 15+
Drop Bear (3 Day / 2 Night) - Ages 15+
---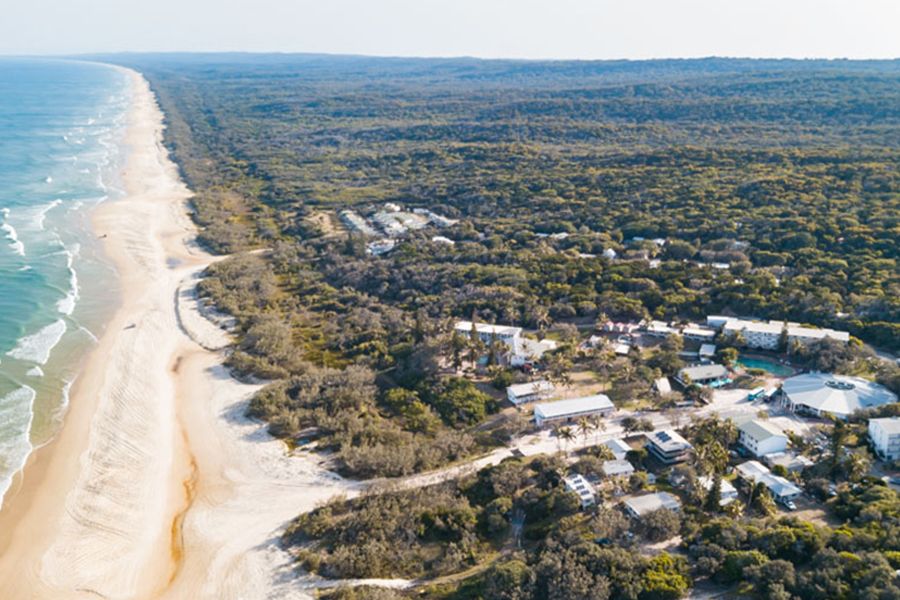 Resorts on Fraser Island
Resort stays are usually included in many of our tag-along and tours, so chat to us about the most cost-effective option before booking your resort stay!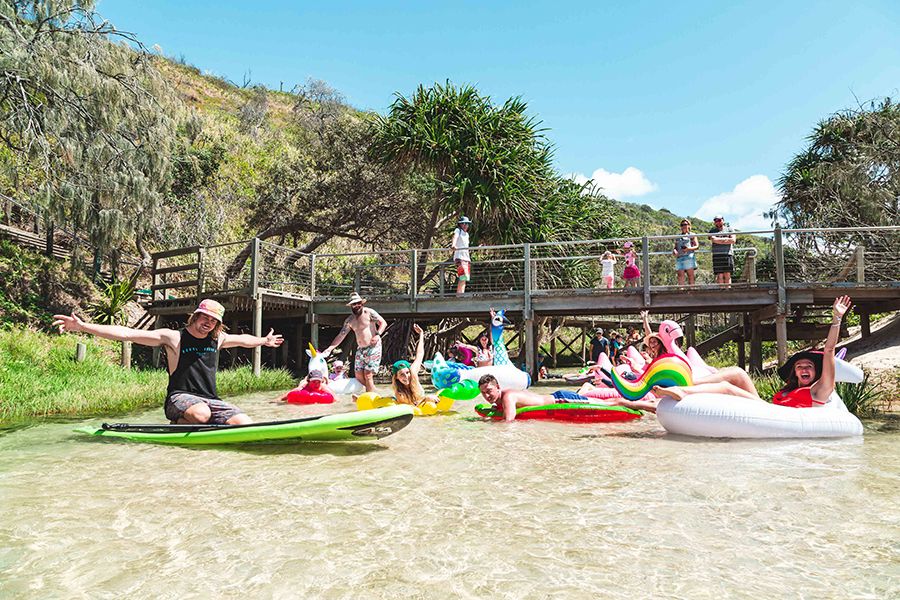 There is so much for families to look forward to when visiting Fraser Island/K'gari, as long as you're prepared and educate yourself about how to safely traverse the island and it's wild nature and inhabitants. You're now well on your way to planning for what will certainly be a trip the whole family will remember for years to come!
---
Ready to book your perfect Fraser Island Family holiday? Have more questions we didn't cover here? Chat to our friendly Fraser Island experts LIVE or call +61 74914 2425 and we'll help you plan the right holiday for you!